Contact Us

Office Address:

Topband Industrial Park, Tangtou, Shiyan, Bao'an District, Shenzhen, China.

Tel:

+86-755-27651888 ext 6126;+86-15674987367

Contact:

Wendy He
Email:
hejingy@topband.com.cn
Cloudwarm
thermostat product::
Introduction
We are smart heating control system provider established in 2003, specialized in development and production for control board of high-end water heater and gas boiler and room thermostat. We commit to pursue the high quality products and high level technology development.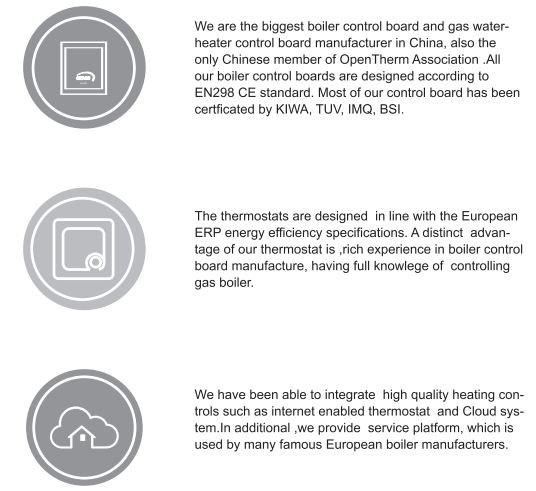 SZACS is now part of Topband Group as an independent branch company. Topband is a leading supplier in intellectual control solutions, with over 3000 employees. Its products cover household appliances intelligent control, lighting, motor, power, security, industrial automation and digital electronics. It has strong quality and production management.